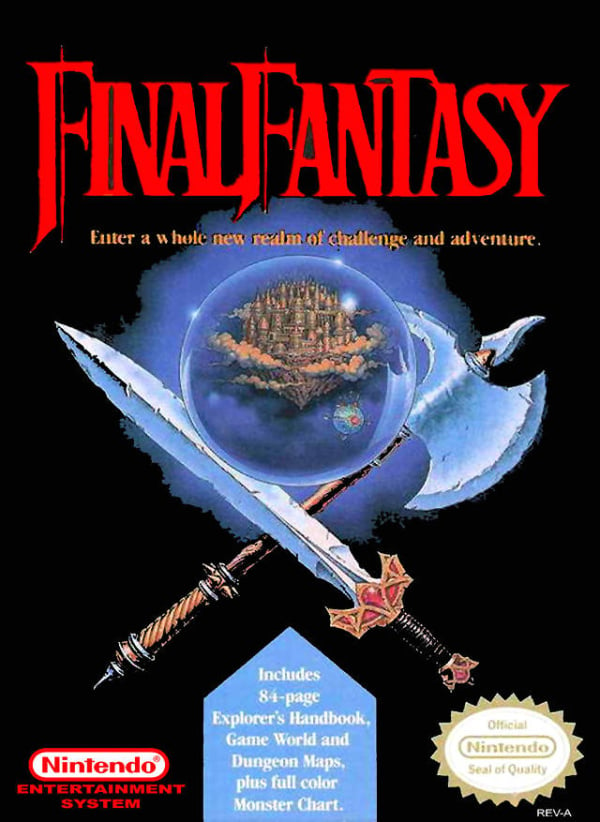 A game that should really need to introduction if you've been around this website or gaming at all in the last few years. Final Fantasy and Dragon Warrior were the two RPGs on the NES back in the early 90's in America. Yeah there were other games but it always came down to these two. Not only did Final Fantasy save SquareSoft, it also changed Video Game RPGs forever.
Twenty five years later Final Fantasy is one of the most popular and best selling game series in history. It's made a footprint on every major console and handheld device plus a strong presence on PC gaming as well with various ports.
In it's later years after the merger with Enix, Final Fantasy has changed dramatically from it's early days but it still has a strong following and fan base. While there are some like myself that feel the series has lost its way in the last few years, the classics will always remain a favorite in my heart and in the hearts of millions of gamers worldwide.
Please consider this game as an inductee to the Video Game Hall Of Fame.